Blog post
Popular With U Game "Tasty Trek" Now Available on Android
2014.11.27
Comments Off

on Popular With U Game "Tasty Trek" Now Available on Android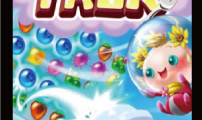 All the Excitement of the Desktop Version Now Available on the Go!!
SAPPORO, Japan – On November 20th, 2014, With U Co., Ltd. officially released the Android version of its Facebook game application, Tasty Trek.
In Tasty Trek, players work alongside Molly from the popular Facebook game Happy Ningels to help the unique and adorable inhabitants of the world, progressing through vast and numerous stages in a fresh and fruit-filled take on the match-3 puzzle game genre that fuses slot and puzzle elements.
With this Android version (available on Google Play), users of the browser-based desktop version will now be able to enjoy that same exhilaration of clearing a group of pieces with a single vertical, horizontal, or diagonal stroke while out and about.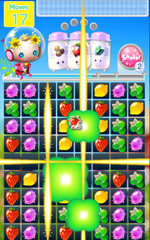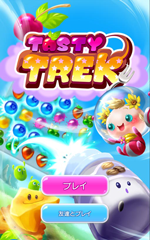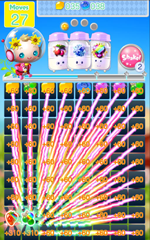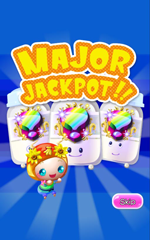 By logging in with a Facebook account, players will be able to continue their progress from the desktop version, play with friends, and try their hand at an even richer Tasty Trek experience, all on the go.
Additionally, players of this Android version will be able to enjoy the massive number of level—now up to 120—currently available, including those just released on November 13th. Furthermore, a campaign is underway for players who download and play the Android version by 10:00 AM JST on December 11th, with in-game item giveaways for those who participate.
Further stage additions are planned for the future, building on the exhilaration that accompanies successfully clearing the multitude of feature-packed stages Tasty Trek has to offer, while preserving the feeling of excitement experienced when one overcomes a disadvantageous situation through skillful use of Shake Time
Set off with Molly on a journey to solve puzzles and help the unique and adorable residents of Tasty Trek!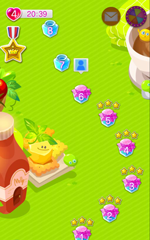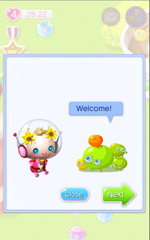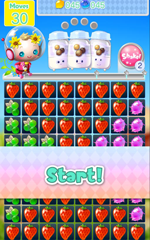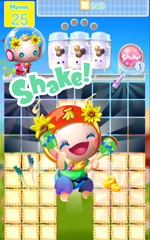 G with U on Web : http://www.gwithu.com/index.html
Tasty Trek on Facebook: https://www.facebook.com/TastyTrek
Happy Ningels on Facebook: https://www.facebook.com/happyningels2013
Contact
Yasunao Yoshikawa
With U Co., Ltd
Tel:+81-011-261-9901
Mail:press@wizyou.co.jp
Fax:+81-011-261-9902
Return Top