Blog post
Molly and Eme Join Yuni Mascots for Chikaho Events
2016.03.09
Comments Off

on Molly and Eme Join Yuni Mascots for Chikaho Events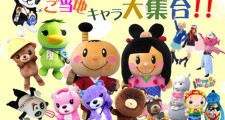 In preparation for the spring opening of Yuni Garden, Molly and Eme joined up with Yuni Resort's official mascots "Yuni Dono" and "Sorachi Hime" for promotional events in Chikaho (the underground passageway connecting the Sapporo and Odori subway stations).
A British-style garden located in the town of Yuni, Hokkaido, Yuni Garden will open to visitors for the season on Saturday, April 23rd. In advance of this opening, promotional events were held on Friday and Saturday, March 3rd and 4th, at Kita Odori Square in the Sapporo Ekimae-dori Underground Walkway (Chikaho).

Molly and Eme came to support the pair—Yuni Dono, the young boy training to be a lord (dono), and Sorachi Hime, the local princess (hime) he met at Yunni-no-yu hot springs—in their promotional activities, introducing visitors to the various activities and events scheduled for the opening weekend, and the various food offerings of the town. The baby ninjas from With U Co., Ltd. were more than happy to lend a promotional hand along with Akkuma and Koakkuma, visiting Hokkaido from their home planet of Akkuma.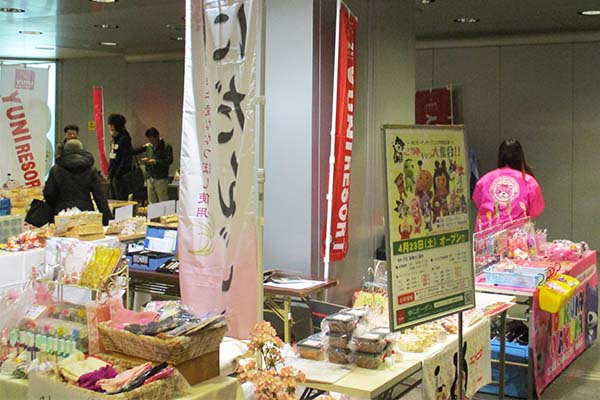 Also, on the weekend of April 23rd to 24th, Yuni Garden will be host to a gathering of regional and promotional mascots in celebration of the seasonal opening. Joining up with Yuni Dono and Sorachi Hime will be friends Akkuma and Koakkuma from the Chikaho event, along with our very own Molly and Eme, and many others. Together, they are sure to make this weekend—with the pastoral setting enriched by the beauty and aroma of seasonal flowers and herbs, and replete with dining at the restaurant and cafeteria, as well as on-site sales of local produce along with various herb and flower seedlings—one to remember!
For more information, check out the official Yuni Garden website (in Japanese):
http://www.yuni-garden.co.jp/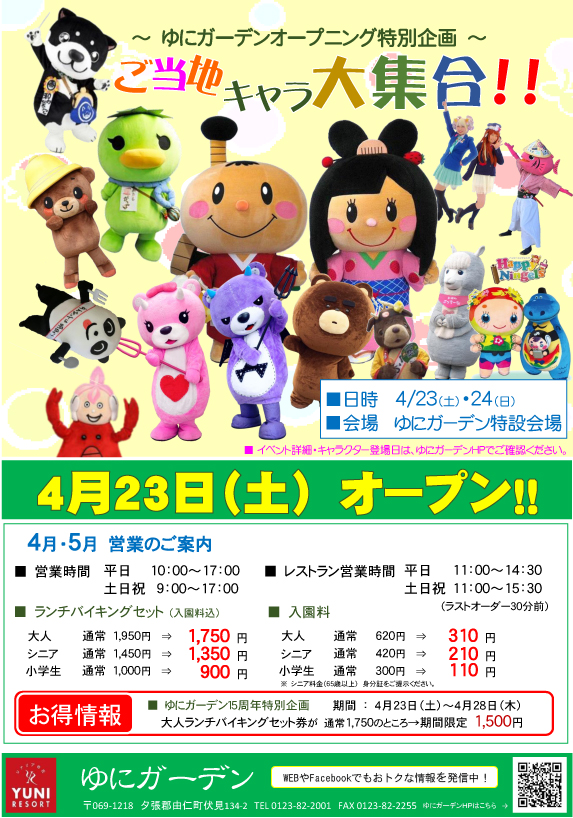 Return Top