Blog post
Another Successful Snow Festival Concludes
2016.02.18
Comments Off

on Another Successful Snow Festival Concludes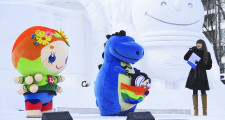 Main character Molly and her compatriot Eme from With U Co., Ltd.'s popular game application Happy Ningels appeared on the last day of the 67th Sapporo Snow Festival, for the "Happy Ningels on Stage" event at noon on Thursday, February 11th, at the HTB Snow Square of the Odori Site (located at Odori 8-chome).
As the Hokkaido Shinkansen is set to begin operations on March 26th of this year, a large snow sculpture was built to commemorate this much-anticipated event at the HTB Snow Square of the Odori Site, with a life-sized replica of the engine carriage depicted alongside mascot "Dokodemo Yukichan." Against this backdrop, replete with images of famous Hokkaido buildings and landscapes, Molly and Eme performed once again as part of the "Happy Ningels on Stage" event. During the event, visitors from around the world were treated to a bullet train-themed quiz and commemorative photo op.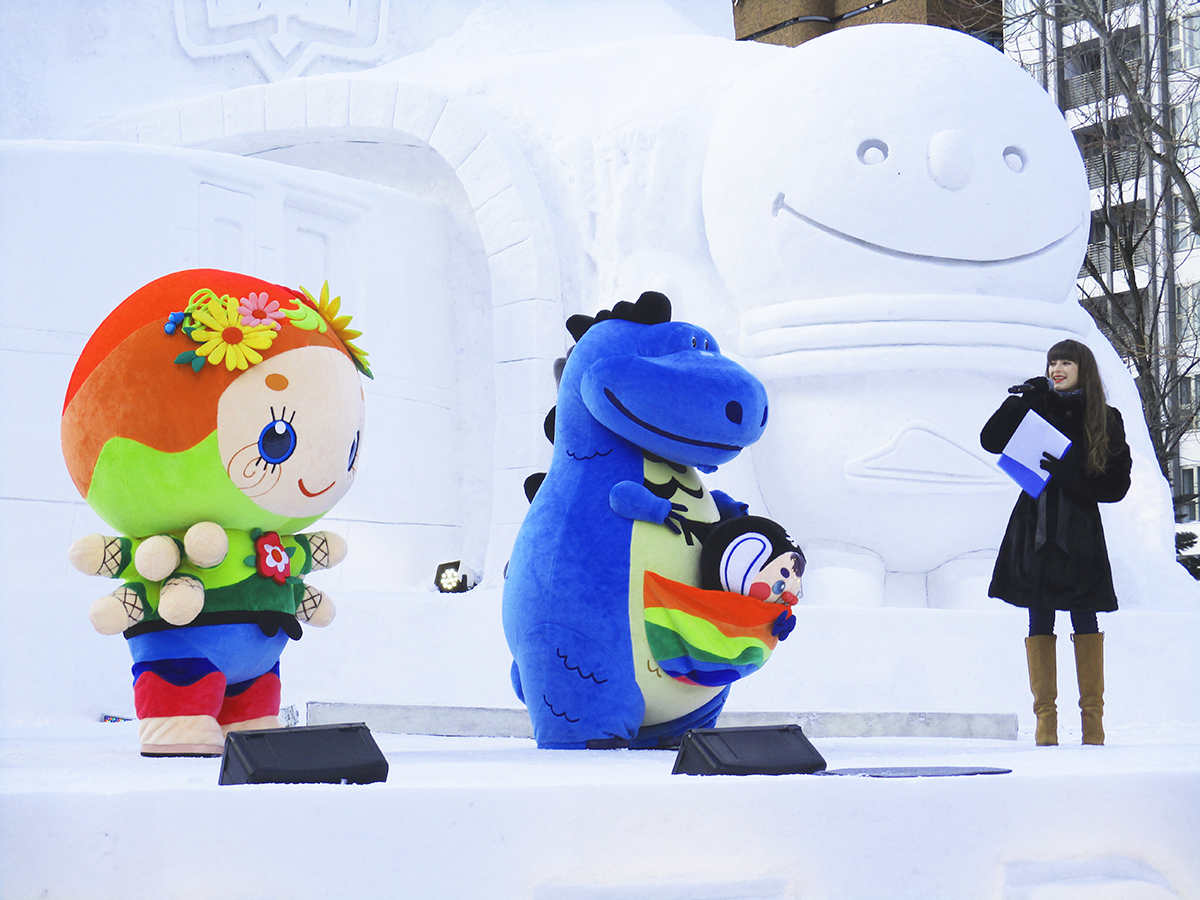 The Ningels were joined on stage by the bubbly Russian TV personality Alyona Buzdogan, who currently appears on the popular HTB (Hokkaido Television Broadcasting) program Ichioshi. Alyona was happy to join up with the Ningels again, two years after she last acted as the event muse for their runway show during the 2014 Sapporo Collection fashion event.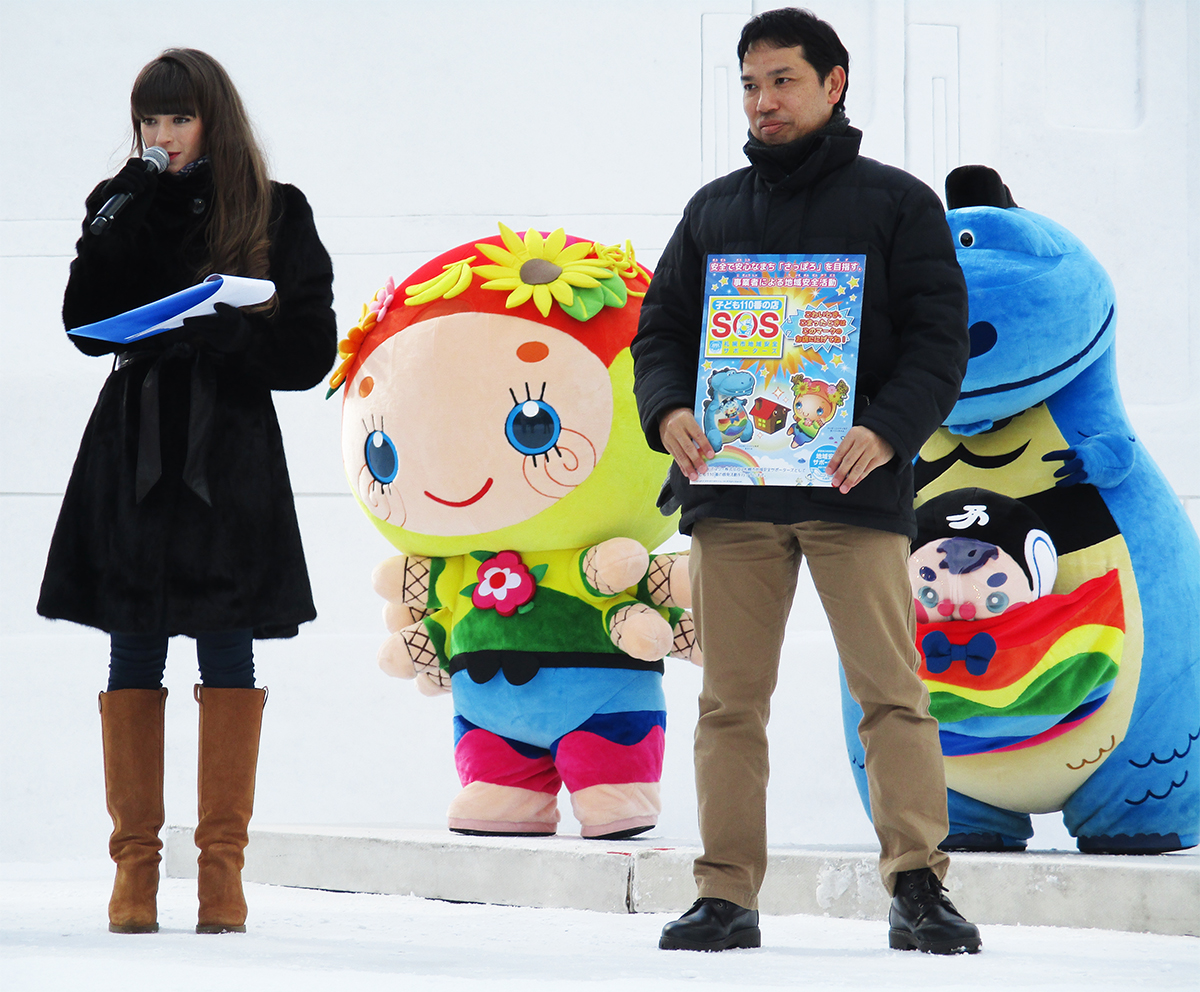 During the latter half of the event, Molly and Eme introduced their collaboration for the poster promoting the "Kodomo 110-ban no Mise" community safety project, in which local businesses register as Sapporo Community Safety Supporters. Businesses participating in the project help to ensure the safety of local children by serving as a temporary refuge for those in need of help—for example, should a child seek safety after encountering a stranger, they would be protected from harm as the police were contacted via phone (using emergency number 110). With special efforts being made this year to provide easily-understood materials to help children avoid involvement in dangerous situations, the City of Sapporo plans to distribute a new handbook incorporating Molly illustrations to first-year students at elementary schools throughout the city this April.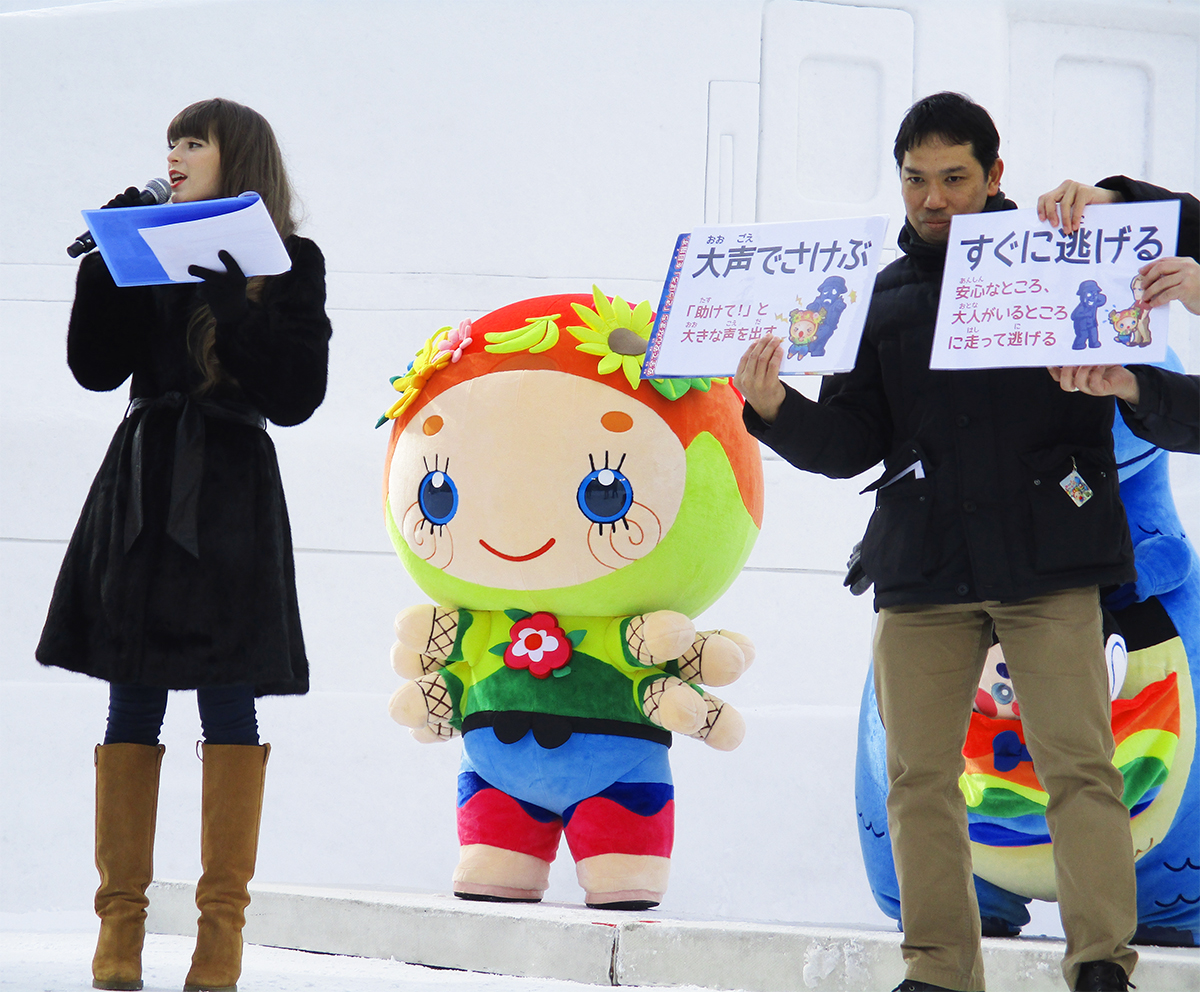 Molly and Eme also made daily appearances throughout the festival period (February 5th through 11th) under the TV Tower located at Odori 1-chome. The annual event came to a close on a high note, following days of commemorative photos alongside their friend "Terebi-Tosan" (mascot for the Sapporo TV Tower).
In his first Hokkaido appearance, "Sanomaru" joins the Ningels for a special post-event photo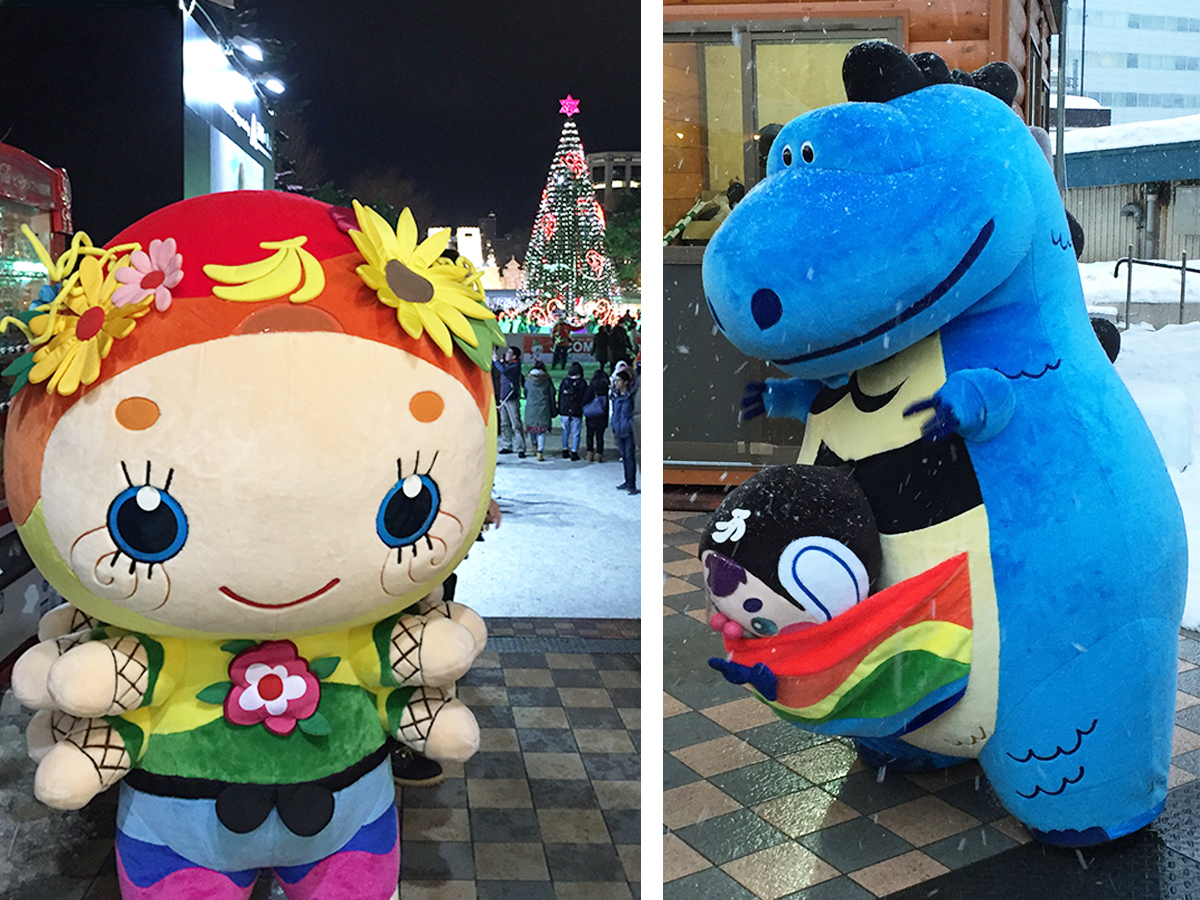 Molly in front of illuminated Odori Park; Eme braving blizzard-like conditions
Return Top