Blog post
Happy Ningels on Stage
2015.02.06
Comments Off

on Happy Ningels on Stage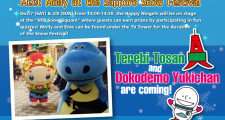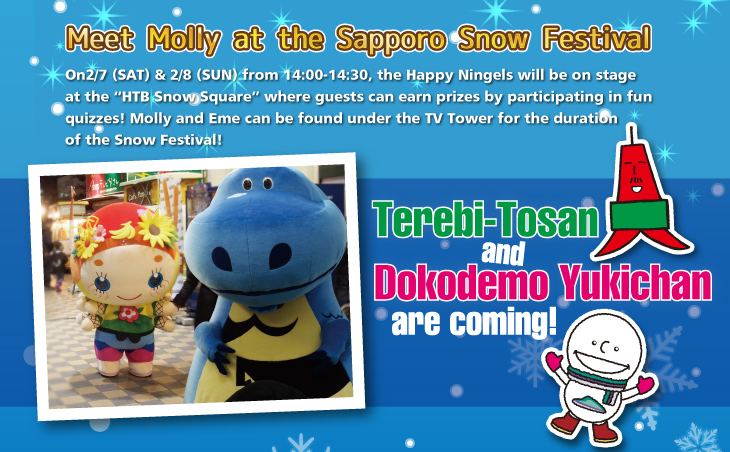 Meet the Happy Ningels at the 66th Sapporo Snow Festival!
We will be on stage at the 8-chome "HTB Snow Square" starting at 2 PM on both Saturday the 7th and Sunday the 8th.
We will be joined by Sapporo TV Tower's "Terebi-Tosan" on the 7th and by mascot for the inauguration of the Hokkaido Shinkansen bullet train line "Dokodemo Yukichan" on the 8th!
Take part in our fun quiz and earn a prize!
You can find us in front of the TV Tower during the Snow Festival!
LINE stickers now available!
Guests who download our LINE stickers during the stage event will receive a present of Ningels merchandise!
Return Top