Blog post
Happy Ningels Participate in Popteen Atsumori Festival
2018.08.31
Comments Off

on Happy Ningels Participate in Popteen Atsumori Festival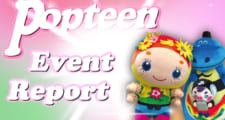 Ningels Team Up with Yoshimoto Kogyo Entertainers for Popteen Atsumori Festival
Molly and Eme participated in the Popteen Atsumori Festival, held Thursday, August 9th, at Zepp Osaka Bayside.
Hosted by fashion magazine Popteen, the Popteen Atsumori Festival is a major fashion event—check out the following for a peak at the action!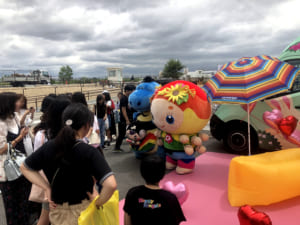 A very instagramable spot for photos was set up outside the venue.
Molly and Eme appeared alongside the Happy Ningels food truck, and were more than happy to take commemorative photos with those lined up to meet them.
The Ningels were even joined by models from the event, who joined in the photo-taking fun.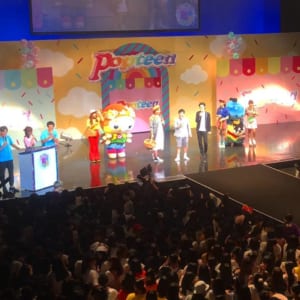 When the fashion show finally kicked off, Molly and Eme were more than ready to grace the stage and even hit the runway.
The venue really came alive when big-time entertainers from the Yoshimoto Kogyo group hit the stage, with Shizu-chan (Shizuyo Yamazaki) from Nankai Candies joined by the up-and-coming comedy duo Shimofuri Myōjō.
Perhaps inspired by the nature of the event, Shizu-chan sported a look a bit more fashionable than her typical comedy show attire.
Inside the venue, Molly and friends were joined by the Yoshimoto Kogyo entertainers for sales of limited-edition sets of merchandise and commemorative photographs at the Happy Ningels booth, providing an opportunity to interact with event-goers.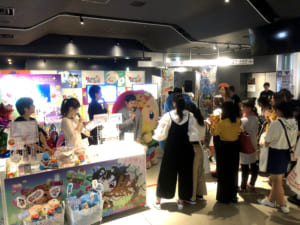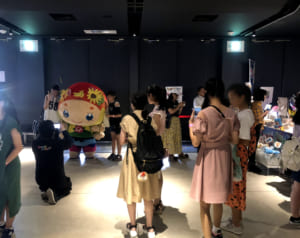 What's more…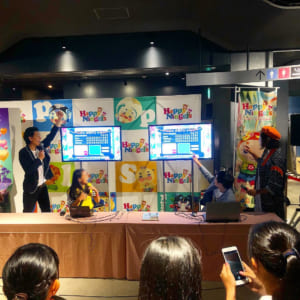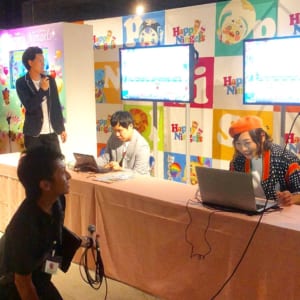 There was even a competition among the entertainers to test their gaming skills, resulting in hilarious commentary and oftentimes hilarious gameplay that contributed to a raucous atmosphere surrounding the booth.
With the support of the entertainers, models, and all those who attended, the Popteen Atsumori Festival—our first collaborative event alongside Yoshimoto Kogyo—was a great success.
Keep your eyes peeled for future Happy Ningels events—we've got lots planned!
Return Top