Blog post
Happy Ningels' Join Hokkai Bon-odori Festivities for First Time
2016.08.10
Comments Off

on Happy Ningels' Join Hokkai Bon-odori Festivities for First Time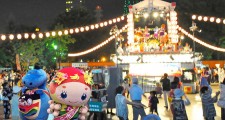 Molly and Eme will participate in the dance festivities, held as part of the 63rd annual Sapporo Summer Festival (6 PM to 9 PM August 11th through 17th, weather permitting). Original Happy Ningels merchandise will also be for sale at a booth in the on-site tent.
Hosted annually during the Obon holiday period, the Hokkai Bon-odori is a popular event centered around the Japanese Bon-odori folk dance tradition. Since first being held in 1954, the Sapporo Summer Festival has become a cultural institution. Tourists coming from Japan and abroad have continued to grow in number, with more than 100,000 visitors attending this cosmopolitan event.
Molly and Eme from With U Co., Ltd.'s popular game Happy Ningels will be there, with original Happy Ningels merchandise available for purchase at an on-site booth. Through their daily appearances, they are sure to liven up the Hokkai Bon-odori, the closing act of the Sapporo Summer Festival, now in its 63rd hosting.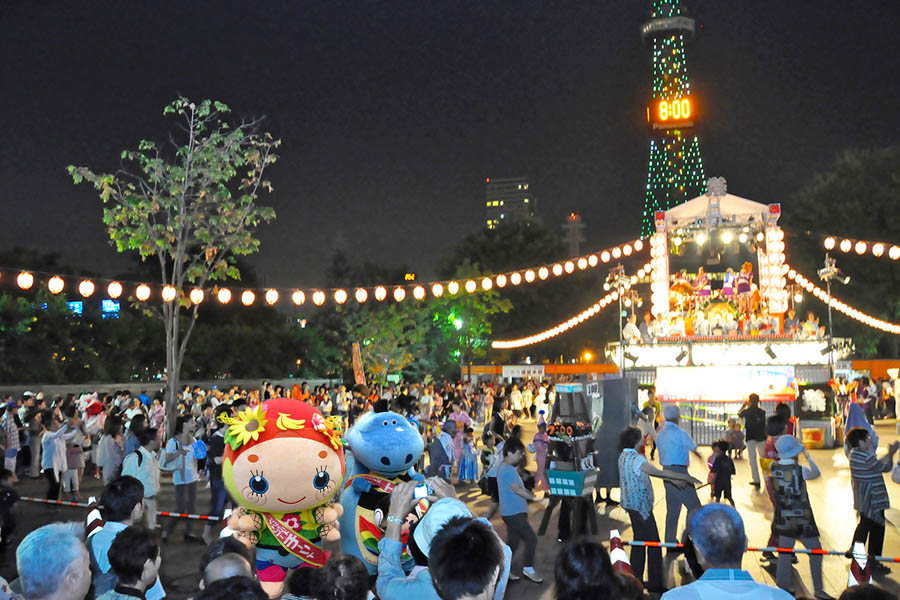 Hosted August 11th through 17th at the Nishi 2-chome block of Odori Park, the event includes dance times for both kids (6–7 PM) and adults (7–9 PM), as well as a special costume competition scheduled for the last day (7–8:20 PM). Participants in the kids dance can look forward to a sweet treat afterward, and those who sign up for the lottery drawings have a chance, if selected, to play the taiko drums on stage. For the adults, men and women of all ages will gather for a lively performance of the Hokkai Bon-odori dance. The festivities conclude on the final day of August 17th, with participants donning outfits of all kinds for the ever-popular costume competition.
Event Details
Venue: Odori Park Nishi 2-chome
Dates: Thursday, August 11th through Wednesday, August 17th
Hours: 6 PM to 9 PM (8:20 PM on August 17th)
Bon-odori (dance) for Kids
Dates: Thursday, August 11th through Wednesday, August 17th
Hours: 6 PM to 7 PM
Lottery Drawing Sign-up: 5:30 to 6 PM Daily @ Odori Nishi 2-chome
("Hokkai Bon-odori" management office, located on the east side of the park)
Costume Competition*
Venue: Odori Nishi 2-chome
Date: Wednesday, August 17th
Time: 7 PM to 8:20 PM (subject to change)
Judging: 7 PM to 8 PM @ Odori Nishi 3-chome
Award Ceremony: 8:30 PM @ Odori Nishi 2-chome
*(participants must register before the event)
For more information, check out the "Sapporo Summer Festival Organizing Committee" website: http://sapporo-natsu.com/
Return Top