Blog post
Molly and Eme Don Costumes for Halloween Bash at Yuni Garden
2016.08.31
Comments Off

on Molly and Eme Don Costumes for Halloween Bash at Yuni Garden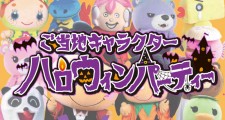 This year's festivities bring together everyone's favorite mascots in costumed form, with the new addition of various regional delicacies.
Five teams representing regional development groups from throughout Japan join the fun for the "Mascot Halloween Party x B-1 Grand Prix" collaborative event, held over the weekend of September 3rd and 4th.
Molly and Eme from the popular game Happy Ningels, produced right here in Sapporo, are set to gather with other regional and promotional mascots at Yuni Garden for a weekend of Halloween-themed fun.
Building on the popularity and success of last year's event, this year brings a whole new component to the mascots' annual Halloween celebrations; five groups with official "B-1 Grand Prix" affiliation will participate, offering various locally-inspired foods as part of their efforts promoting regional revitalization and economic development. With the spacious Yuni Garden parking lot as a venue, booths representing the various mascots and those highlighting Yuni specialties will line up alongside the food stalls, with mascots in all kinds of costumes bringing a Halloween touch to the food-filled festivities.
In this pastoral setting enriched by the beauty and aroma of seasonal flowers and herbs, visitors are sure to enjoy a spooky and delicious weekend with Molly and Eme at Yuni Garden.
Event Details
"Mascot Halloween Party x B-1 Grand Prix" @ Yuni Garden
(Yuni-machi Fushimi 134-2, Yubari-gun, Hokkaido)
Saturday, September 3rd–Sunday, September 4th, 2016
Venue (Yuni Garden parking lot area) opens at 9 AM
Opening Ceremony at 9:30 AM, Closing Ceremony at 3:30 PM
Food stalls begin serving at 10 AM (some items may sell out)
Entrance free of charge both days
For more information, check out the official "Yuni Garden" website (in Japanese):
http://www.yuni-garden.co.jp/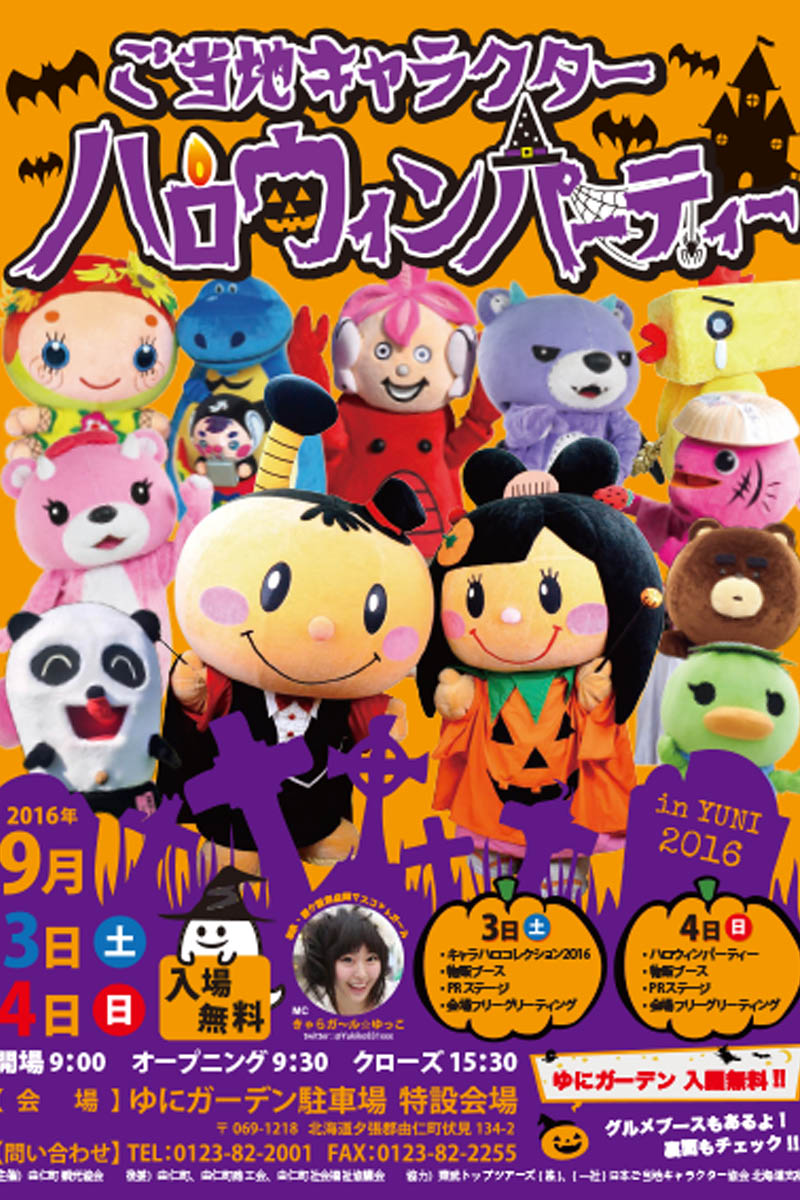 Return Top