Blog post
Release of "Tasty Trek" Beta!
2014.09.26
Comments Off

on Release of "Tasty Trek" Beta!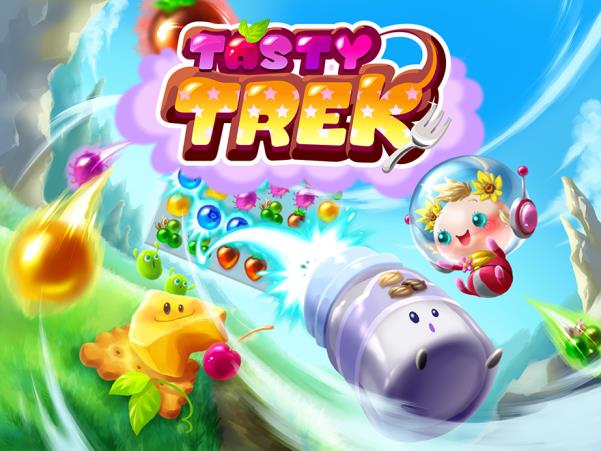 Ahead of Official Release, With U Announces Beta Version of Latest App Offering, "Tasty Trek," a Slot-based Match-3 Puzzle Game
Tasty Trek features our old friend Molly from the popular Facebook game Happy Ningels in a fresh take on the match-3 puzzle game genre with a fusion of slot and puzzle elements. Players will experience the thrill of clearing feature-packed stages and the excitement of "Shake Time".

SAPPORO, Japan – At 2:00 PM (JST) on Wednesday, September 17, 2014, With U Co., Ltd. released the open beta version of fruit-filled match-3 puzzle game Tasty Trek, a browser-based application for Facebook. Players will have the chance to set off on an adventure to help the adorable residents of this unique world while solving puzzles alongside Molly and friends from Happy Ningels.
Tasty Trek is a new take on the match-3 puzzle genre in which players clear rather than reshuffle deliciously aligned pieces by connecting three or more of the same color in a single stroke with their mouse or finger vertically, horizontally, or diagonally.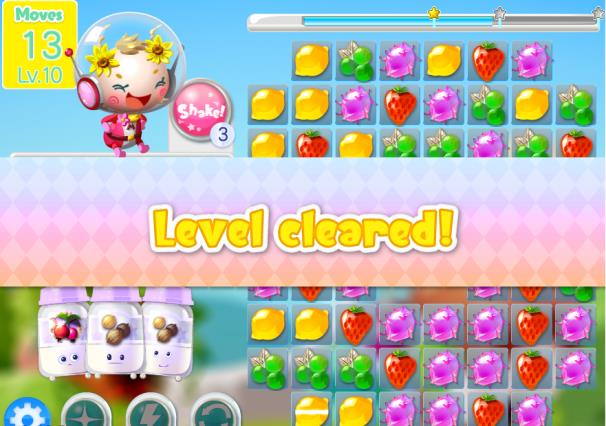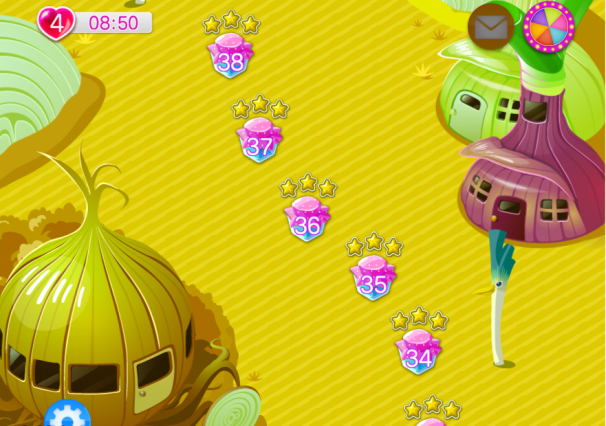 Players clear stages by reaching target scores and quotas for each level and can create special pieces by matching a higher number of pieces and then use them to shoot for an even higher score.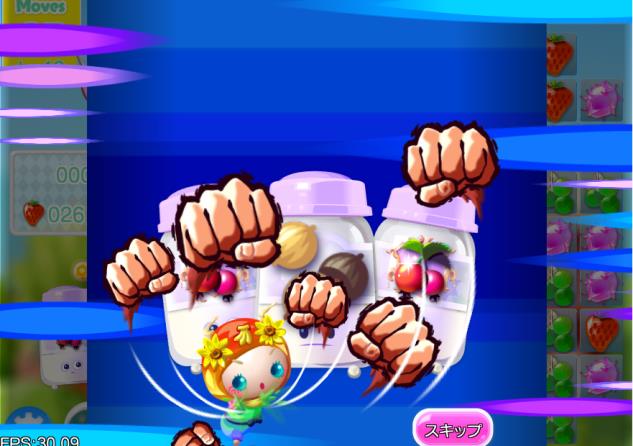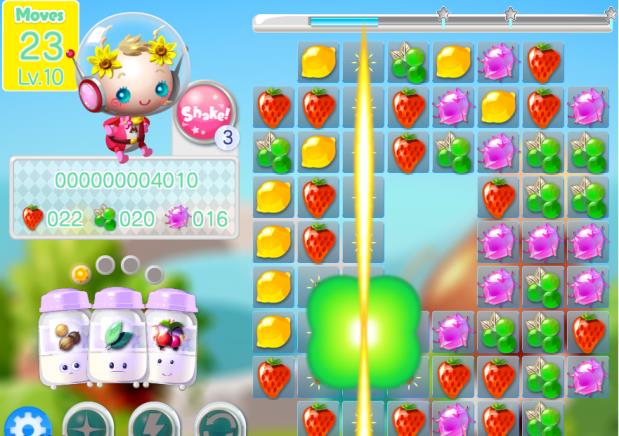 The on-screen slots begin to spin as players match pieces and a jackpot will result in the appearance of items which allow players to clear multiple pieces at once or even realign pieces in a way that is easier to match.
Players can now try Tasty Trek from Facebook's App Page and enjoy sharing scores, competing, and exchanging free items with their Facebook friends.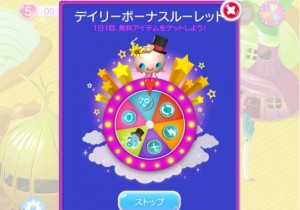 In commemoration of this open beta, all users who begin playing Tasty Trek between the release on September 17th and 10:00 AM (JST) on October 8th will be presented with a set of items to help them complete the game. This set will include five each of the "Sweep", "Eraser", and "Shake Time" items. The image to the left is of the "Daily Bonus Roulette" screen where players can receive a new item daily at no cost.
Whether it is the exhilarating sensation of strategically clearing a group of pieces with a single stroke or the feeling of excitement at the chance to turn an unfortunate situation into an advantageous one through the fusion of slot and puzzle elements, we hope you'll take this opportunity to experience the world of Tasty Trek with Molly and friends from Happy Ningels alongside other adorable characters. (Free-to-Play with In-App Purchases)
Furthermore, mobile versions of Tasty Trek (Android & iOS) are planned for the near future so keep an eye out!
G with U on Web : http://www.gwithu.com/
Tasty Trek on Facebook: https://www.facebook.com/TastyTrek
Happy Ningels on Facebook: https://www.facebook.com/happyningels2013
Contact
Yasunao Yoshikawa,With U Co., Ltd
Tel:+81-011-261-9901
Mail:press@wizyou.co.jp
Fax:+81-011-261-9902
Return Top