Blog post
Popular Characters Molly and Eme from With U's Happy Ningels Facebook Application Emerge from Game World to Make Real-world Debut
2015.02.06
Comments Off

on Popular Characters Molly and Eme from With U's Happy Ningels Facebook Application Emerge from Game World to Make Real-world Debut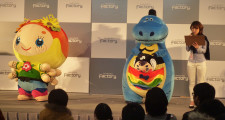 SAPPORO, Japan – On January 12th, 2015 (Seijin no Hi or "Coming of Age Day"), popular characters Molly and Eme from With U Co., Ltd. 's Happy Ningels made their real-world debut at the "Kids JOB TOWN" event held in the atrium at Sapporo Factory (located at Kita 1-jo Higashi 4-chome, Chuo-ku, Sapporo).
Happy Ningels takes place on a faraway world, where inquisitive babies born from bananas utilize their innate ninja abilities to embark on a fantastic adventure, weaving a story equal parts adorable and stylish.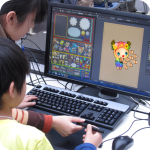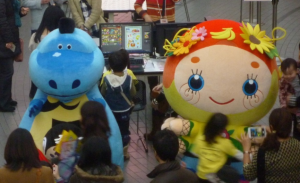 Molly and Eme emerge from their 2D world to visit the real world
In total, there are seven Happy Ningels characters. Among them, popular characters Molly and Eme became the first to emerge from their game world and meet children from the real world by participating in the "Kids JOB TOWN" event held in the atrium of Sapporo Factory. Appearances from their unique companions are also planned for the future.
Held in support of child-rearing mothers and fathers by the free paper emina, the event provided children with a unique opportunity to try their hand at various vocations, allowing them to experience a day of grown-up life. Further entertainment for event participants included a stamp rally and various onstage events.
During the event, With U provided children of elementary-school age and older the opportunity to experience the work of a POP designer (creators of "Point of Purchase" advertising displays). The event was a huge hit overall, with all the scheduled programs filling up immediately after reservations began.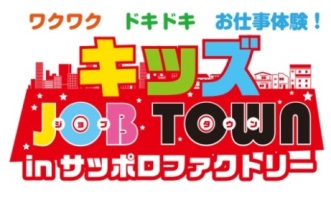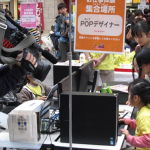 For the onstage event held starting at 3 PM, Molly and Eme emerged from their 2D world, appearing in larger-than-life costumed form.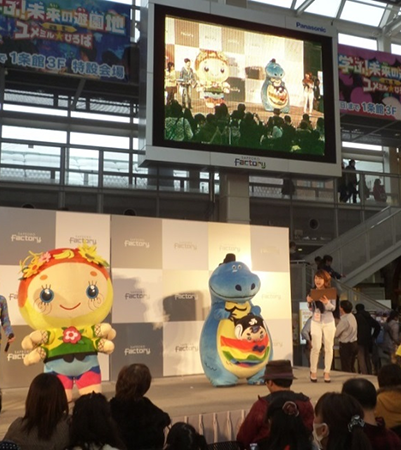 Following opening comments from children trying their hand at work as MCs, Molly and Eme warmed up the crowd gathered in the atrium with a true or false quiz, with gifts of Ningels merchandise provided to participants able to guess the correct answers.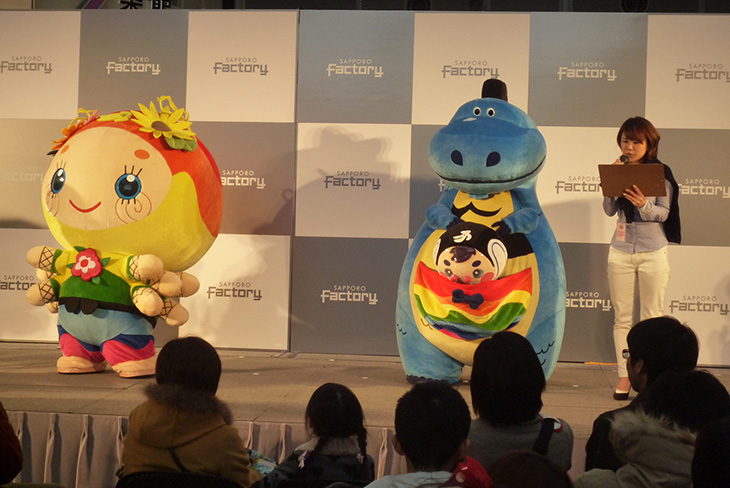 Molly and Eme's first public appearance was a big success
During the event, Molly and Eme were surrounded by children wherever they went. More popular than ever, these superstar characters will make use of their innate ninja powers to make appearances at assorted events throughout the land.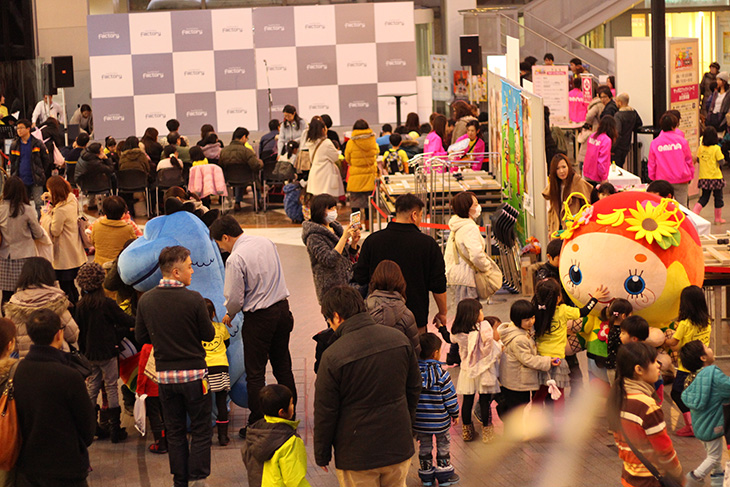 Also, in an event beginning at noon on February 4th, Molly and Eme made friends with the Hokkaido Shinkansen bullet train mascot Dokodemo Yukichan in front of the Former Hokkaido Government Office Building (Akarenga).
During the 66th Sapporo Snow Festival (held February 5th to 11th), Molly and Eme will be appearing daily under the TV Tower located at Odori 1-chome. One of the largest events in all of Hokkaido, the festival garners global attention while highlighting winter life in Sapporo.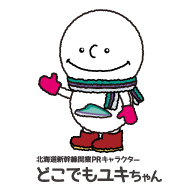 During the festival, "Happy Ningels on Stage"—a big hit when held in the atrium of Sapporo Factory—will be held on the "HTB Snow Square" special stage located at Odori 8-chome on both Saturday the 7th and Sunday the 8th starting at 2:00 PM. Molly and Eme will be appearing in front of the impressive snow sculpture rendering of the inner gate of Kasuga-Taisha shrine, a UNESCO World Heritage site in Nara Prefecture, and joined by friends Dokodemo Yukichan and Terebi-tosan.
Having emerged from their game world, ninja babies Molly and Eme are sure to oblige any photo request—If you see them out and about, don't miss your chance to get a picture or take one with them! You never know, something happy might just happen…
With an increasing group of friends and companions, plans for further public appearances are in the works, so make sure to keep an eye out for the Ningels!
Happy Ningels on Web: http://www.happyningels.com/
Happy Ningels on Facebook: https://www.facebook.com/happyningels2013
Happy Ningels on You Tube: http://www.youtube.com/user/GwithU2013?feature=watch
Twitter: https://twitter.com/WithU_news
Return Top