Blog post
Happy Ningels Participate in Entrance Ceremony for Local School
2019.04.18
Comments Off

on Happy Ningels Participate in Entrance Ceremony for Local School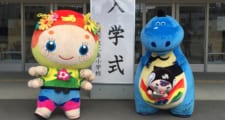 Molly and Eme Welcome New First Year Students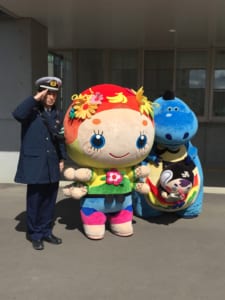 On April 8th, Molly and Eme visited the Sapporo City Nijo Elementary School, for the entrance ceremony being held to mark the start of the new school year. Equal parts excited and nervous to start the year right, first-year students gathered to welcome their special visitors, who were more than happy to offer them encouragement. Through their participation in the Sapporo Community Safety Supports project, Happy Ningels distributed flyers on traffic safety and reflective keyholders to new students following the conclusion of the entrance ceremony.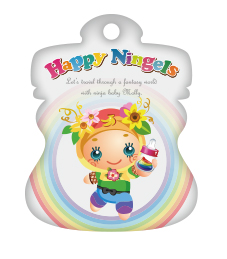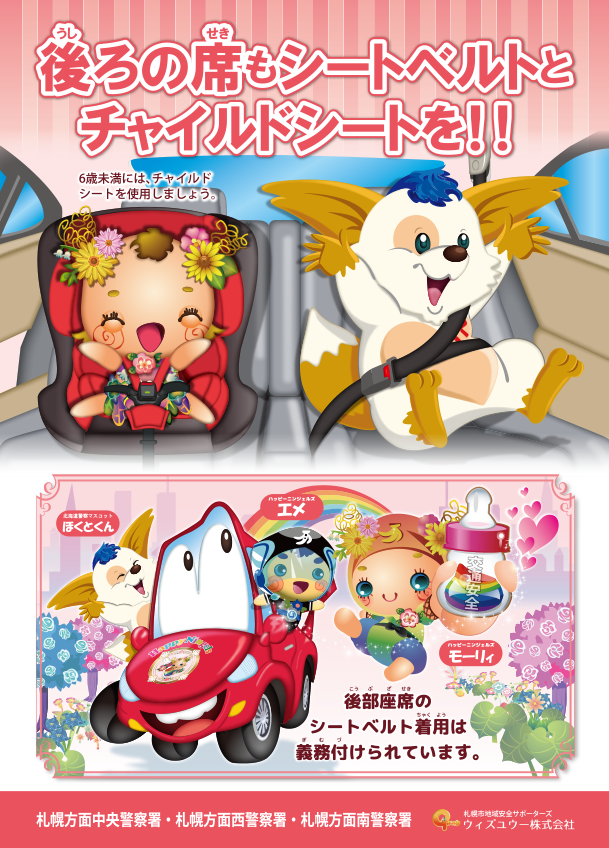 Along with representatives of the Sapporo District Chuo Police Station, Sapporo Traffic Safety Promotion Committee, and Mothers Association, we were happy to pitch in to promote safe school commutes for all the new first-year students. Not too serious to enjoy a bit of fun with the children, we mingled with the new students and even ended up being featured on some local news programs. Maybe you caught a glimpse of our activities on TV?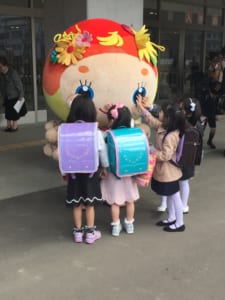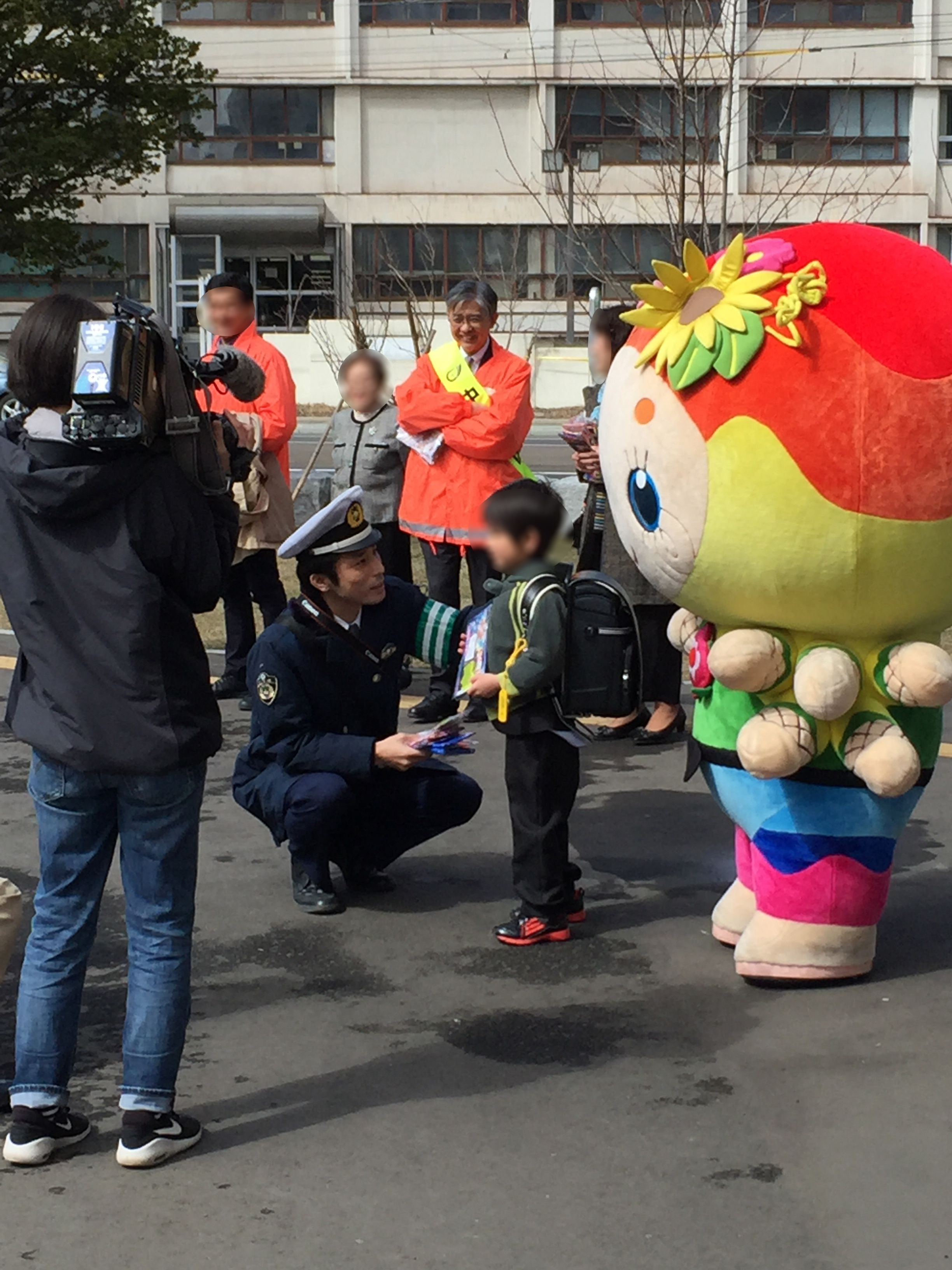 We sincerely hope that activities like these serve to promote and secure a safe environment for local children.
Keep your eyes peeled for future Happy Ningels events—we've got lots planned!
Return Top