Blog post
Fun at the Hokkaido Makomanai Music Fireworks Festival
2018.07.20
Comments Off

on Fun at the Hokkaido Makomanai Music Fireworks Festival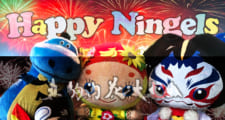 Molly and Friends Enjoy Fireworks Fun
While the rainy season has been running its course in Hokkaido, that didn't keep the Happy Ningels from participating in the Hokkaido Makomanai Music Fireworks Festival on Saturday, July 7th.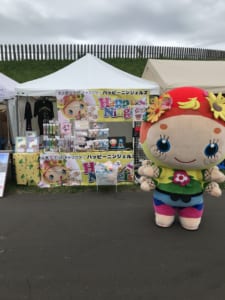 Food stalls opened at 1 PM, and people started to gather soon thereafter at the Makomanai Sekisui Heim Stadium venue. Molly, Eme, and Kimbo were ready for action!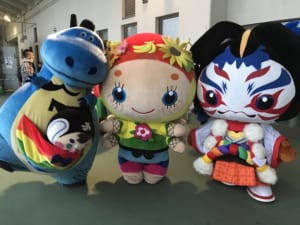 The Ningels were excited to meet those who came to visit their booth, and to interact with numerous other mascots including Yukidaruman, Kagaku Gao, Monsuke, Iburi One-Jr., and Atsumaru-kun (among others). Everyone was looking forward to the start of the fireworks…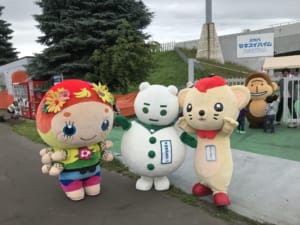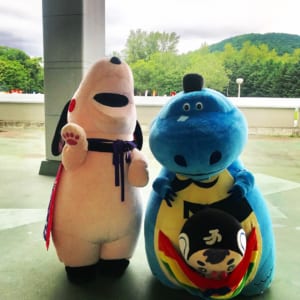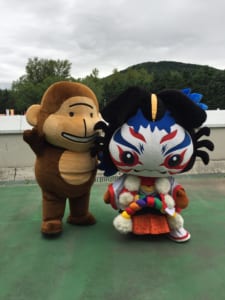 But the skies were cloudy! There were even forecasts of heavy rain during the scheduled window for fireworks, and a very real chance that the event might have to be postponed.

Thankfully, it was announced around 2 PM that the event would continue as scheduled, to the relief of those who had already gathered at the venue.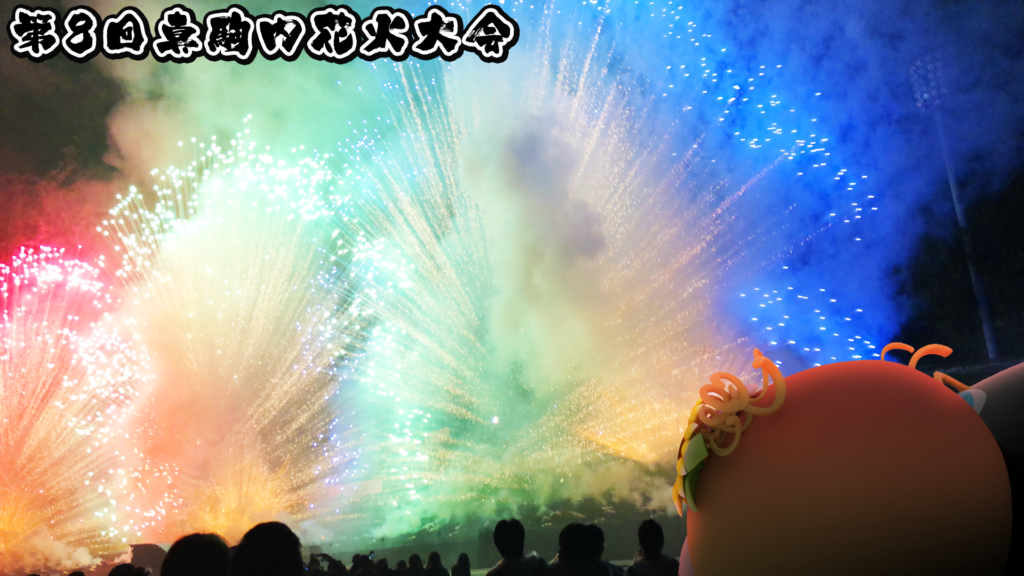 All said and done, 22,000 Fireworks filled the night sky, accompanied by the booming sounds that all Japanese surely associate with this summertime tradition.
With music and lights adding to the show, the 18,000 visitors gathered at the Stadium—not to mention those passing nearby—were treated to quite the spectacle.
After an evening of brilliant Star Festival (Tanabata) celebrations, the festival came to a close. Surely Orihime (the seamstress) and Hikiboshi (the cowherd)* would have approved!
Keep your eyes peeled for future Happy Ningels events—we've got lots planned!
*Celestial deities—representing the stars Vega and Altair, respectively—and star-crossed lovers in the Japanese mythology on which the event is based.
Return Top