Blog post
Happy Ningels Participate in Mynavi Presents the 28th TOKYO GIRLS COLLECTION 2019 SPRING/SUMMER
2019.04.18
Comments Off

on Happy Ningels Participate in Mynavi Presents the 28th TOKYO GIRLS COLLECTION 2019 SPRING/SUMMER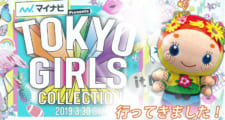 Molly and Friends Participate in Major Event Promoting "Girls" Culture
Happy Ningels took part of the fashion spectacle that is "Mynavi presents the 28th TOKYO GIRLS COLLECTION 2019 SPRING/SUMMER" (hereafter "TGC"), with this edition hosted at Yokohama Arena on Saturday, March 30th. Featuring the latest and greatest trends, TGC has evolved into one of the largest fashion events of its kind.
With Molly, Eme, and Kimbo all participating in this fashion event so central to "girls" culture, there were quite a few moments worth capturing…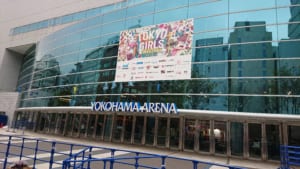 Come the day of the event, more than 30,000 spectators gathered at the Yokohama Arena venue to take in popular models sporting the latest fashions.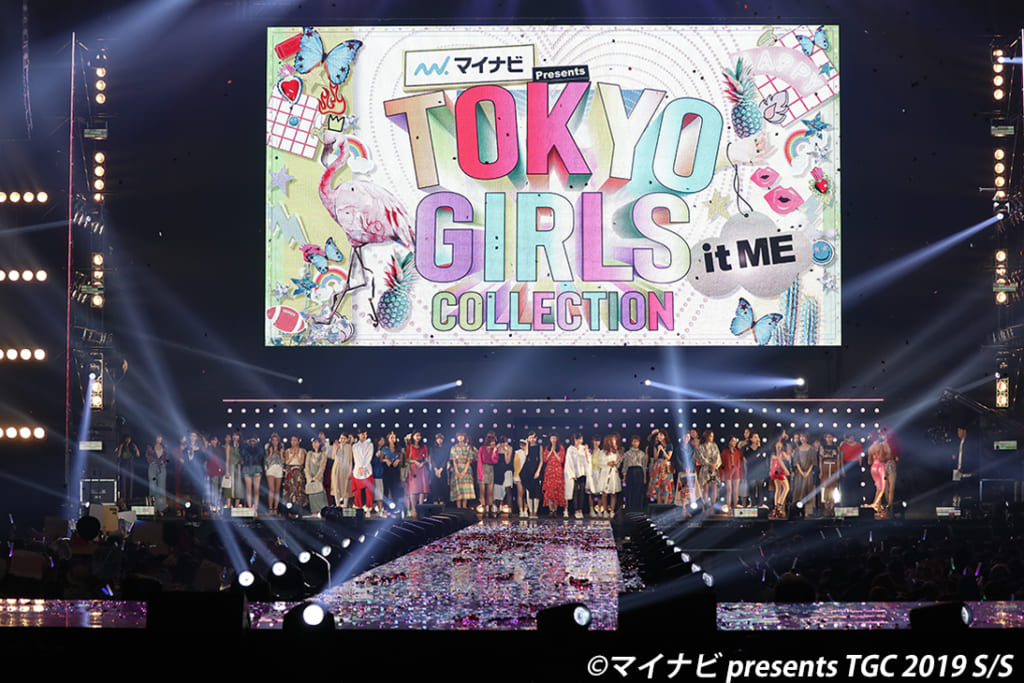 The main show really came alive, with screams and cheers filling the air.
Given the liveliness and success of the event, it certainly seems that Molly and friends played a key part.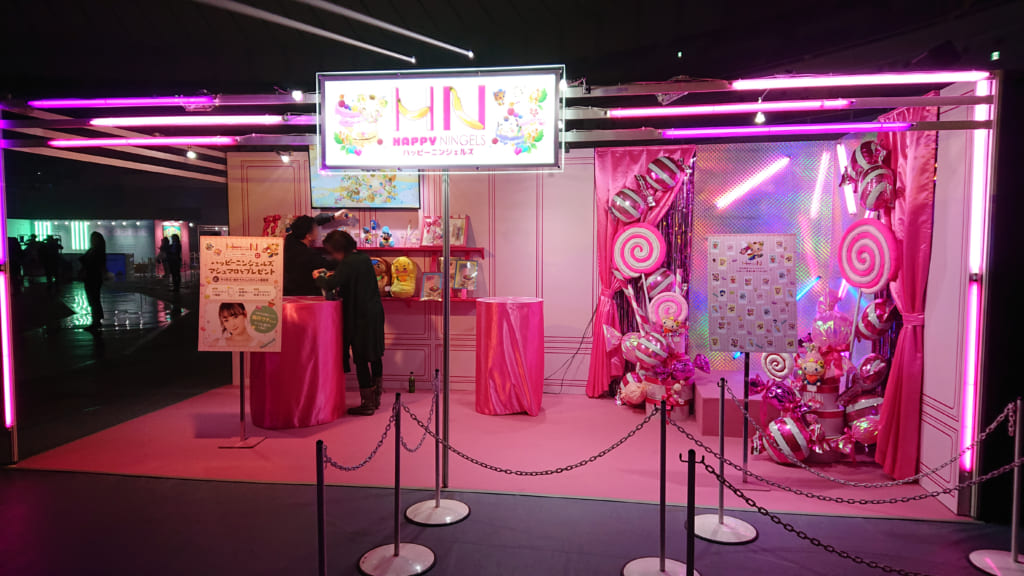 The Happy Ningels booth featured a pink-hued interior, matching up quite well with the overall atmosphere of the event.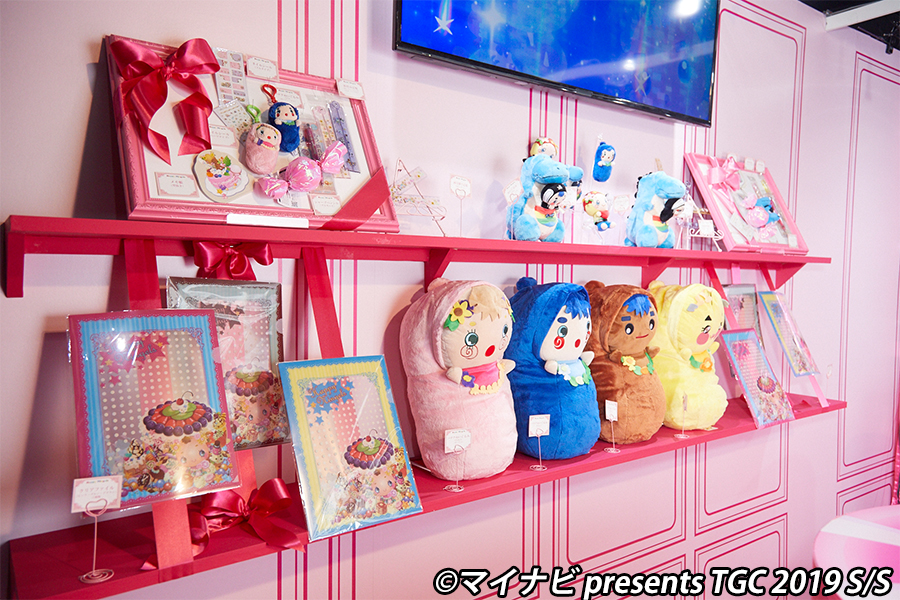 Promotional videos played and adorable merchandise was displayed at the booth, which sported a picture-perfect spot for photos. Visitors who posed for photos there were presented with limited-edition chocolate-flavored marshmallows featuring Molly and friends.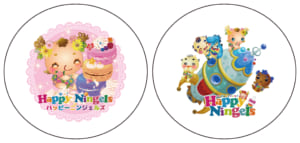 Furthermore, Sachi Fujii, exclusive model for fashion magazine ViVi, made a special appearance at the booth. A select few lottery winners were lucky enough to take "Cheki" snap photos with the model, making for a truly memorable occasion. Of course, Molly and friends enjoyed mingling with visitors too!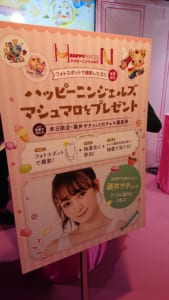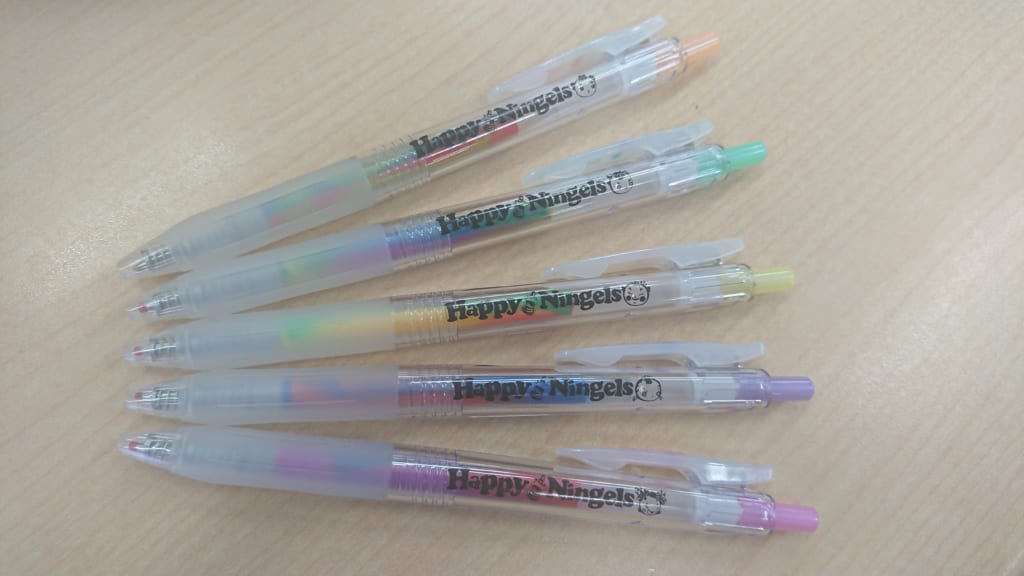 The gift bag available at the venue included a special "Sarasa Clip Marble" gel pen embossed with a Happy Ningels character, with five variations available.
With the support of the entertainers, models, and all those who attended, TGC was a great success. We hope you all enjoyed our participation!
Keep your eyes peeled for future Happy Ningels events—we've got lots planned!
Return Top