Blog post
Gaming Event Hosted with Yoshimoto Entertainers
2018.11.02
Comments Off

on Gaming Event Hosted with Yoshimoto Entertainers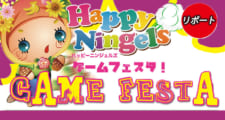 Happy Ningels Collaborate with Yoshimoto Entertainers for Gaming Event
From early September to mid-October, AEON MALL Makuhari New City played host to a series of Happy Ningels gaming events (September 9th & 30th, and October 21st). Here's a peak at the collaborative series of events, featuring entertainers from Yoshimoto Kogyo as special guests and presenters: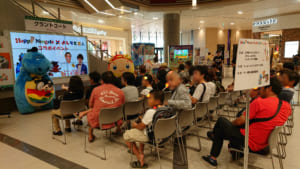 At the venue, areas by the main performance area were set aside for playable game demos and merchandise sales, with Molly, Eme, and Kimbo all eager to join the event staff in greeting visitors. They were not disappointed, as people began lining up even before things officially kicked off.
Alongside the Happy Ningels game-related merchandise, limited-edition collaborative items (face towels celebrating the Happy Ningels x Yoshimoto Kogyo collaboration) were also available for purchase. Given that the items were only available during this series of events, it should come as no surprise that visitors seemed particularly keen to check them out.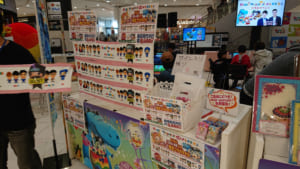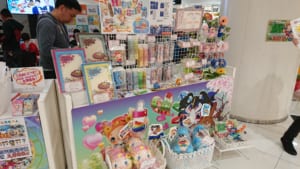 Children were particularly intrigued by Molly and her friends, and eager to snap commemorative photos alongside the Ningels.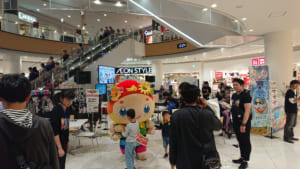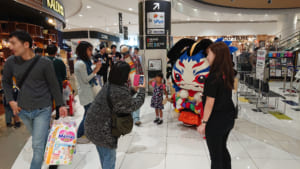 The event wouldn't be complete without an appearance by the food truck, on site to offer delicious churros.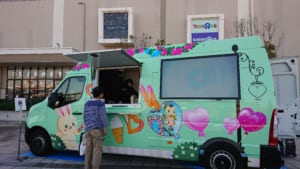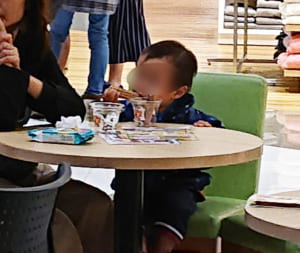 As for the various entertainers that participated in the gaming competitions…
---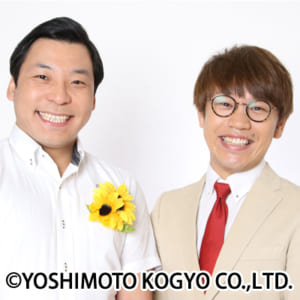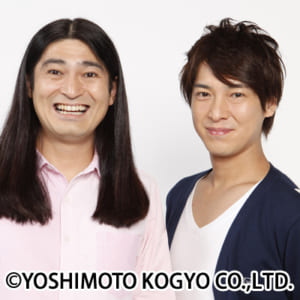 The first hosting of the event occurred on Sunday, September 9th. The up-and-coming duo Indyans were joined by unannounced guests Hiking Walking (known for their "Himiko-sama" catch phrase), combining for a truly entertaining back-and-forth exchange.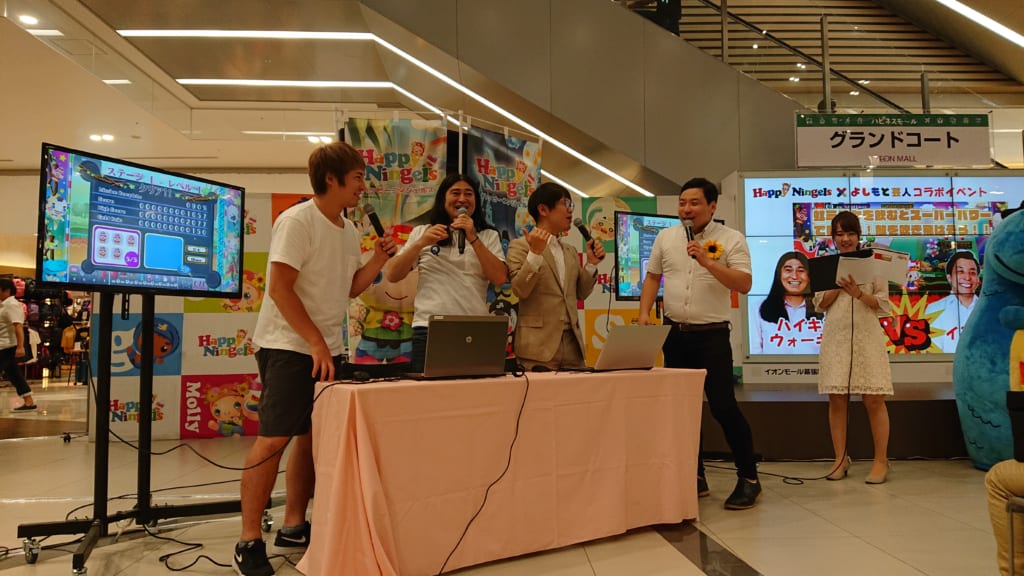 ---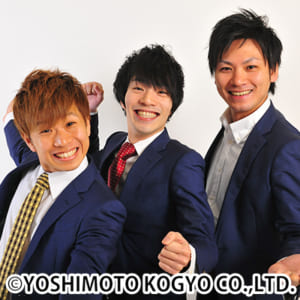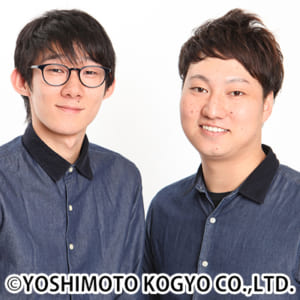 On Sunday September 21st, the trio Masunosuke were joined by unannounced guests Long Coat Daddy, known for their deceptively low-key skits and performances. The combination of different styles made for quite the spectacle, to the enjoyment of all watching.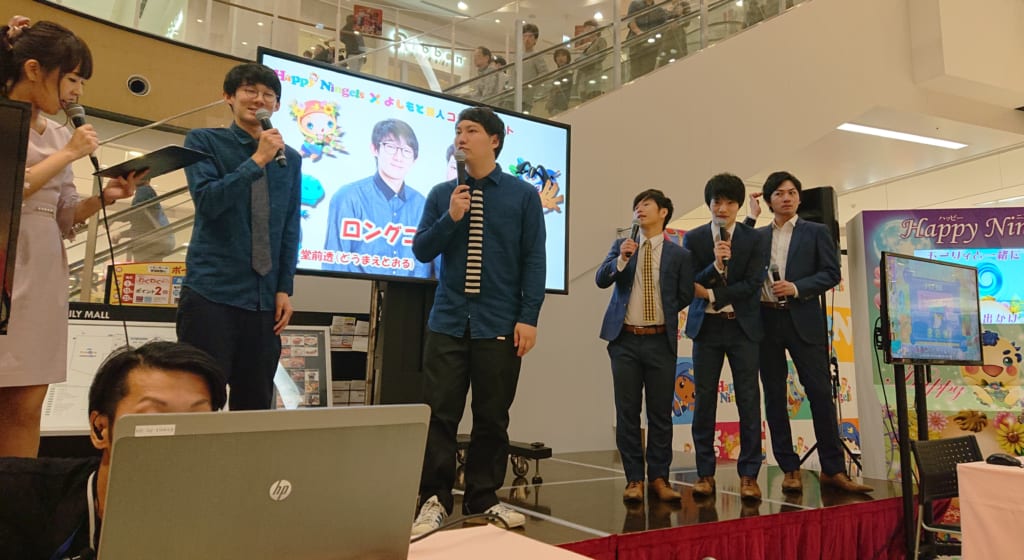 ---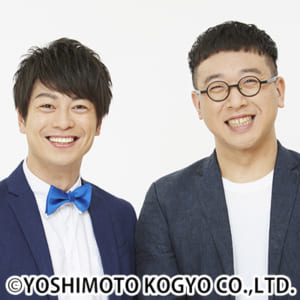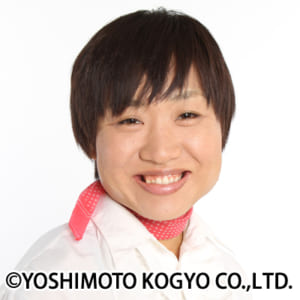 On Sunday October 21st, the much-anticipated duo Sun Drop acted as masters of ceremony, and were joined by a surprise guest in Nankai Candies' Shizu-chan (Shizuyo Yamazaki). The resulting contrast in personalities produced comedy gold, bringing smiles to the faces of all those watching.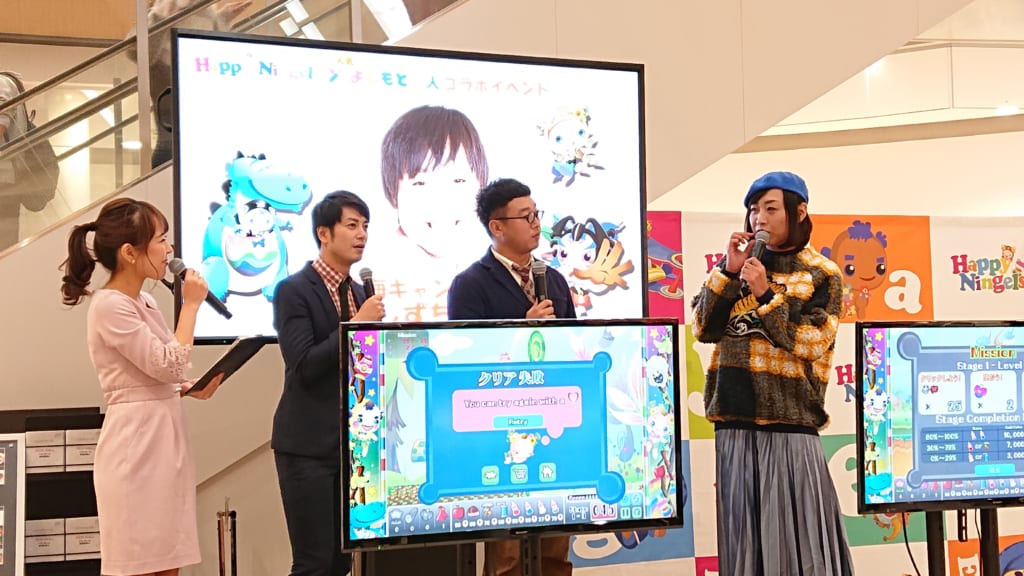 ---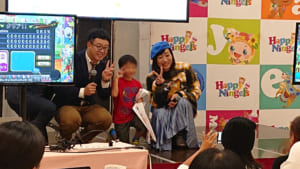 The Yoshimoto entertainers were happy to congratulate winners of the gaming competition, handing them prizes and taking commemorative photographs—not only did they help make the event entertaining, they partook in the fun as well!
With the support of the entertainers and all those who attended, the thrice-hosted Happy Ningels Game Festa was a great success.
Keep your eyes peeled for future Happy Ningels events—we've got lots planned!
Return Top