Blog post
Happy Ningels Heading to the Hokkaido Makomanai Music Fireworks Festival
2018.07.20
Comments Off

on Happy Ningels Heading to the Hokkaido Makomanai Music Fireworks Festival
Fireworks with Molly and Friends
The season for fireworks arrives in Hokkaido.
Happy Ningels will be participating in the Hokkaido Makomanai Music Fireworks Festival, hosted at Makomanai Sekisui Heim Stadium this coming Saturday, July 7th!!
This festival, boasting 22,000 fireworks set to a medley of music, lights, and explosions, provides a uniquely entertaining viewing experience. Don't miss this chance to take it in and enjoy some summertime fun with Molly, Eme, and Kimbo!
The Happy Ningels booth will have various Happy Ningels merchandise available for purchase, and opportunities for commemorative photos alongside the Ningels.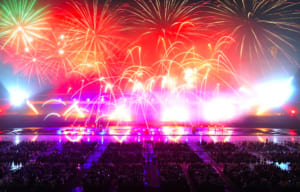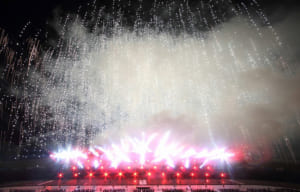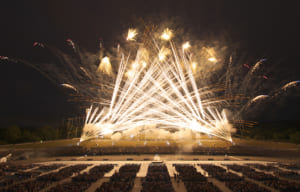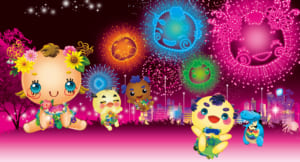 The various booths and food stalls will open at 1 PM, so make sure to swing by early to enjoy a leisurely day of firework fun alongside Molly and friends.!!
Event Details
Date: Saturday, July 7th*
Food stalls open at 1 PM
Stadium opens at 4 PM
Fireworks start at 7:50 PM
Fireworks end at 8:50 PM
*(This event is scheduled to proceed rain or shine; in the case of particularly foul weather, event will be postponed until Sunday the 8th)
Venue: Makomanai Sekisui Heim Stadium
For more information, check out the official website (in Japanese): http://www.makomanai-hanabi.com/
Return Top