Blog post
Happy Ningels on the Final Day of the Yosakoi Soran Festival
2016.06.06
Comments Off

on Happy Ningels on the Final Day of the Yosakoi Soran Festival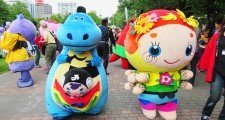 Following participation last year, Molly and Eme are once again set to appear at "Waodori Square" in Odori Park, from 2:00 PM on June 12th
As part of the 25th Yosakoi Soran Festival, main character Molly and her compatriot Eme from With U Co., Ltd.'s popular gaming app Happy Ningels will join the festivities on the final day at "Waodori Square" in Odori Park (Nishi 7-chome).
Set to the backdrop of lush greenery adorning Sapporo in early summer, the 2016 Yosakoi Soran Festival will be held over five days, from June 8th through 12th. While centered around Odori Park, various venues throughout the city serve as the stage for this remarkable event, during which a lively atmosphere permeates the city center.
Inspired by the Yosakoi Festival of Kochi Prefecture, this annual event combines the use of naruko clappers from the Kochi festival with the sōran bushi folk songs of Hokkaido. First held in 1992 with 10 teams, a thousand dancers, and some 200,000 spectators, the event in its 25th year is expected to showcase approximately 270 teams comprising 27 thousand dancers from Japan and abroad. The 2 million or so people mobilized during Yosakoi Soran put it right up there with the Snow Festival as one of the greatest spectacles in Sapporo.
Among the various Yosakoi Soran Festival venues, Waodori Square in Odori Park (Nishi 7-chome) is the one and only location where spectators are welcome to become participants. In this area open to festival performers and spectators alike, Molly and Eme are set to gather with fellow yuru kyara (regional and promotional mascots) at 2:00 PM on the final day (Sunday, June 12th). During the approximately 20-minute wa-odori dance performance that follows, spectators are welcome to join in the fun alongside their favorite mascots.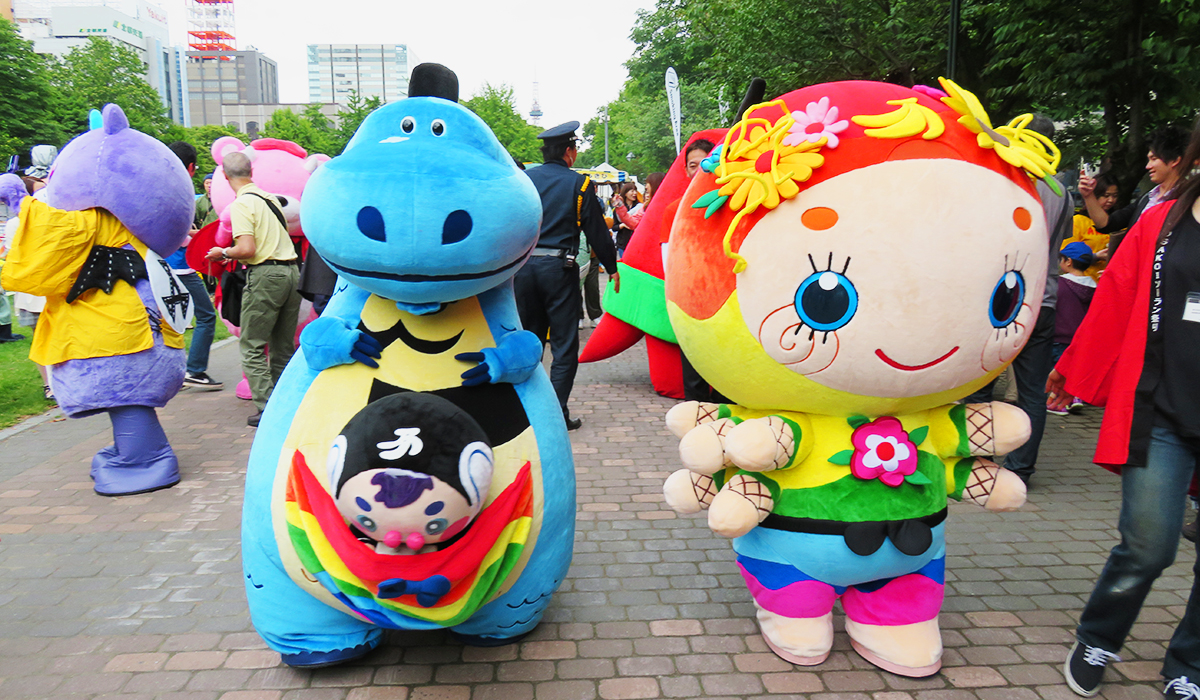 Picture of "Waodori Square" taken during last year's festival
Donning colorful outfits and with clappers in hand, festival dancers bring the sōran bushi melodies to life in dramatic fashion, culminating in the excitement of the final day on June 12th. From their humble beginnings in the popular game Happy Ningels, produced right here in Sapporo, Molly and Eme are set to make yet another appearance in costumed form, this time at Waodori Square.
Return Top